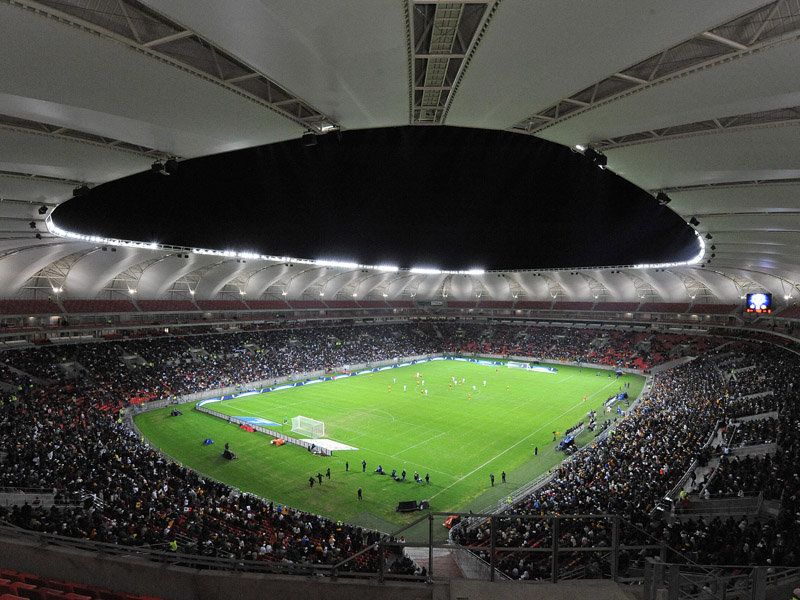 This is the stadium where the Chile vs. Switzerland match is to be played tomorrow. The stadium is newly built and has a capacity for approximately 43,000 persons. Let us hope that it will be filled with red (both team) fans and please
NO Vuvuzelas
. Three matches have been played there so far.
South Corea - Greece 2-0
Ivory Coast - Portugal 0-0
Germany - Serbia 0-1
The match will be the second of the day, which means that it starts at 16:00 local time. Be sure that you don't miss it.

The referee will be
Khalil Al Ghamdi
from Saudi Arabia. He has according to FIFA been at an International level since 2003. He was the referee in the match between France vs. Mexico (0-2). Reports say that he was okay, although the referee team missed an offside on Hernandez. He gave away 6 yellow cards and gave Mexico a correct penalty.